Gold is a great way to add modern glamour to a room. Gold accents have been a major trend over the years, but in 2020, its popularity is increasing.
If you're planning on trying something new this year, you can try gold light fixtures, wall accents, and more.
Create an uplifting atmosphere in your home or office by letting in more natural light.
This can be done while still maintaining privacy and controlling lighting and glare. To achieve this, consider installing solar shades or sheer draperies.
Plants are more than just a beautiful accent, they can help improve mood, creativity, productivity, and even clean your indoor air by removing toxins.
It's 2020 and if you haven't incorporated any smart devices into your home décor, now is the time. Consider adding motorized window treatments to your décor and automate your life.
Motorized window treatments can be controlled via a wall switch, handheld remotes, smart devices, and even voice control.
Schedule your window coverings to open in the morning to gently wake you, close in the evening to set the atmosphere for bedtime, or adjust during certain times of the day to consume less energy.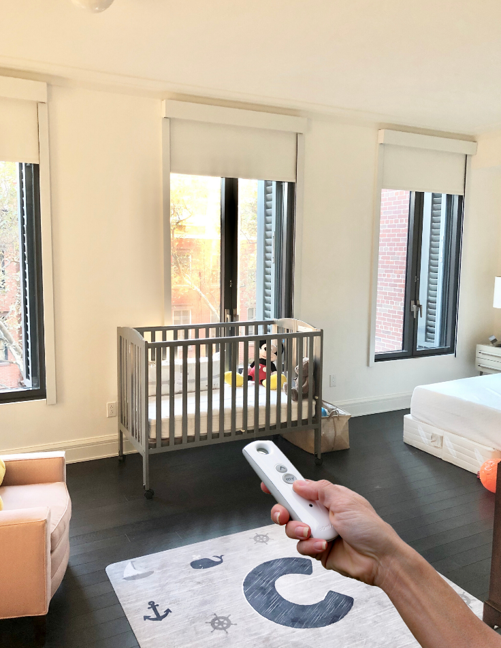 Learn more about motorized window treatments here.
Ready to upgrade your interiors this year? Contact us today for your FREE consultation.
Phone: (212) 362-6164
Email: [email protected]