Skylights bring the outdoors in by opening a ceiling or wall to the sky allowing true natural lighting to flow into your home or business, resulting in a well-lit and more attractive space.
Skylights are a hot commodity in New York City, especially in loft style residences and offices. It can be difficult, however, to decide whether you want to shade them, and if so,  what kind of shading to use.
Although natural light is amazing, especially for your work productivity and overall mood according to research, it still important to be able to have control over your lighting and privacy.
At New York Window Fashion, we recommend motorized shading solutions for your Skylights for the following reasons…
Benefits of Motorized Skylight Shades and Blinds
Manually adjustable skylight window treatments require you to climb up to reach and adjust your shades or to use a long hook-like device. With motorized skylight shades and blinds, there is no need to struggle to adjust your shading.
With a simple push of a button, or a programmed voice command, you are in complete control.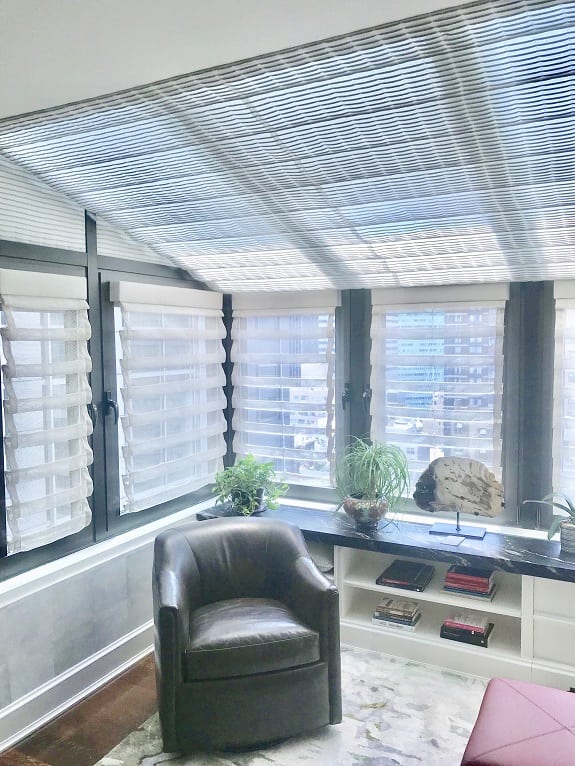 Most indoor air (hot or cold) escapes through your window, causing uneven indoor temperatures and sometimes, an increase in energy bills.
Motorized skylight shades can help insulate your space by keeping solar heat gain out in the summer and keeping warm air in during the winter.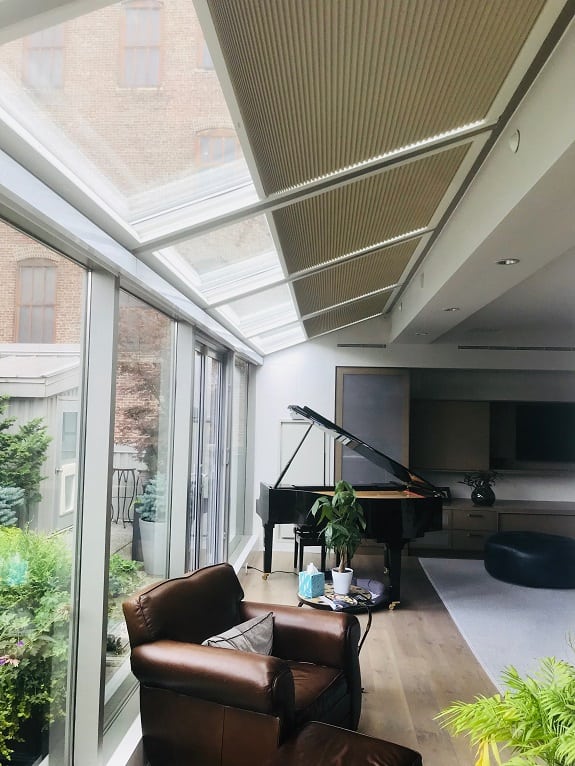 Manually adjusting your shades can accumulate marks and cause more wear and tear. Since motorized coverings allow for complete hands-free operation, you won't have to clean your blinds or shades often, and with less wear and tear, your beautiful window treatment last longer.
At New York Window Fashion, we offer appealing and functional skylight shades and blinds that let you control the effect, light, and solar gain that comes into your space. Choose from blackout and solar, from roller, roman or cellular. No matter the size of the skylight or your personal shading preference, we've got you covered.
Contact us today for your FREE on-site consultation.